For screen reader problems with this website, please call815-399-25008 1 5 3 9 9 2 5 0 0Standard carrier rates apply to texts.
Pro-Ject Classic Line Turntable-6perspeX Super Pack. Finish Acrylic
Model #: 6perspeX
26254
Pro-Ject
At a Glance
---
Get to know
this product.
A new 9" tonearm, the 9cc Evolution, incorporates a conical carbon fiber arm tube with integrated headshell made of a single piece of carbon fiber and new ultra-rigid bearing assembly to give the customer the ability to use more massive and lower compliant moving coil cartridges. Female chassis mount RCA connectors on the rear panel allow for the use of any single ended interconnect cables. Transparent acrylic with black details.
Turntable
The transparent acrylic plinth stands on three individually height-adjustable Sorbothane®-damped aluminium cones and carries the motor and the sub-chassis.
The sub-chassis, made of Corian, rests on three magnetic fields. A supplied spirit level allows easy adjustment of the sub-chassis.
A quiet running AC motor with a two-step pulley drives the platter's outside edge via a belt.
The inverted bearing uses a stainless-steel axle carrying a ceramic ball on which the ceramic bearing plate runs.
The resonance-optimized platter is a sandwich construction utilizing a fine-balanced medium density fiber platter weighing 2Kg and a 4mm thick flat-ground layer of vinyl and a screw-down metal record clamp.
Connection to the phono input of the amplifier can be made with connecting cables of your taste through the gold plated phono sockets and earth screw. A standard cable is provided.
External power supply avoids potential electro-mechanical interference.
Tonearm 9cc Evolution
The headshell and armtube are fashioned from a single piece of carbon-fiber.
Conical armtube avoids standing wave reflections.
Inverted tonearm bearing comprises four hardened stainless tips in ABEC7 spec ballraces.
Rings provide very solid arm bearing housings. The massive outside ring is open to avoid resonances.
Sorbothane®-damped counterweight effectively counteracts unwanted resonances.
The counterweights supplied are suitable for cartridges weighing between 5 - 7,5g, 7 - 10g, 9 - 11g or 10 - 14g
Counterweight shaft lowered to record level reduces cantilever forces and dynamic wow when playing warped records.
Solid armbase permits accurate height adjustment of armtube and VTA (vertical tracing angle).
Solid armbase permits accurate height adjustment of armtube and VTA (vertical tracing angle).
Silicone-damped armlift can be adjusted to suit working height of the arm.
The internal wiring consists of flexible high-purity copper from the headshell right through to the gold-plated phono sockets.
High quality connection cable Pro-Ject Connect it Phono RCA-C supplied (123cm)
Useful Documents
Default
| | |
| --- | --- |
| Description: | Pro-Ject Classic Line Turntable with external power supply and solid arm bearing housings |
| Features: | <div> The New Perspex is constructed using a visually stunning, clear acrylic plinth. Floating above the plinth is a sophisticated sub-chassis system made of corian suspended by three height adjustable opposing magnet fields. &nbsp;Additional features include: a bonded MDF platter with vinyl mat, a threaded record clamp, and adjustable cone feet. A new 9&quot; tonearm, the 9cc Evolution, incorporates a conical carbon fiber arm tube with integrated headshell made of a single piece of carbon fiber and new ultra-rigid bearing assembly to give the customer the ability to use more massive and lower compliant moving coil cartridges. Female chassis mount RCA connectors on the rear panel allow for the use of any single ended interconnect cables. Transparent acrylic with black details.&nbsp;</div> <div> &nbsp;</div> <div> <strong>Turntable &nbsp;</strong></div> <ul> <li> The transparent acrylic plinth stands on three individually height-adjustable Sorbothane&reg;-damped aluminium cones and carries the motor and the sub-chassis. The sub-chassis, made of Corian, rests on tree magnetic fields. A supplied spirit level allows easy adjustment of the sub-chassis. &nbsp;</li> <li> A quiet running AC motor with a two-step pulley drives the platter&#39;s outside edge via a belt. &nbsp;</li> <li> The inverted bearing uses a stainless-steel axle carrying a ceramic ball on which the ceramic bearing plate runs. &nbsp;</li> <li> The resonance-optimized platter is a sandwich construction utilizing a fine-balanced medium density fiber platter weighing 2Kg and a 4mm thick flat-ground layer of vinyl and a screw-down metal record clamp. &nbsp;</li> <li> Connection to the phono input of the amplifier can be made with connecting cables of your taste through the gold plated phono sockets and earth screw. A standard cable is provided. &nbsp;</li> <li> External power supply avoids potential electro-mechanical interference. &nbsp;</li> </ul> <div> <strong>Tonearm 9cc Evolution &nbsp;</strong></div> <ul> <li> The headshell and armtube are fashioned from a single piece of carbon-fiber. &nbsp;</li> <li> Conical armtube avoids standing wave reflections. &nbsp;</li> <li> Inverted tonearm bearing comprises four hardened stainless tips in ABEC7 spec ballraces. &nbsp;</li> <li> Rings provide very solid arm bearing housings. The massive outside ring is open to avoid resonances. &nbsp;</li> <li> Sorbothane&reg;-damped counterweight effectively counteracts unwanted resonances. &nbsp;</li> <li> The counterweights supplied are suitable for cartridges weighing between 5 - 7,5g, 7 - 10g, 9 - 11g or 10 - 14g &nbsp;</li> <li> Counterweight shaft lowered to record level reduces cantilever forces and dynamic wow when playing warped records. &nbsp;</li> <li> Solid armbase permits accurate height adjustment of armtube and VTA (vertical tracing angle). &nbsp;</li> <li> Single-screw fixing of armtube allows rotation for easy adjustment of needle azimuth despite fixed headshell. &nbsp;</li> <li> Silicone-damped armlift can be adjusted to suit working height of the arm. &nbsp;</li> <li> The internal wiring consists of flexible high-purity copper from the headshell right through to the gold-plated phono sockets. &nbsp;</li> <li> High quality connection cable Pro-Ject Connect it Phono RCA-C supplied (123cm)</li> </ul> |
Dimensions
| | |
| --- | --- |
| Width: | 18.11 |
| Depth: | 14.37 |
| Height: | 7.20 |
| Shipping Weight: | 12 |
| Weight: | 12 |
Styling
Misc. Specs
| | |
| --- | --- |
| Product Weight (lbs.) | 12 |
| Width (in.) | 18.11 |
| Depth (in.) | 14.37 |
| Height (in.) | 7.20 |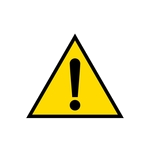 Proposition 65 Warning for California Residents